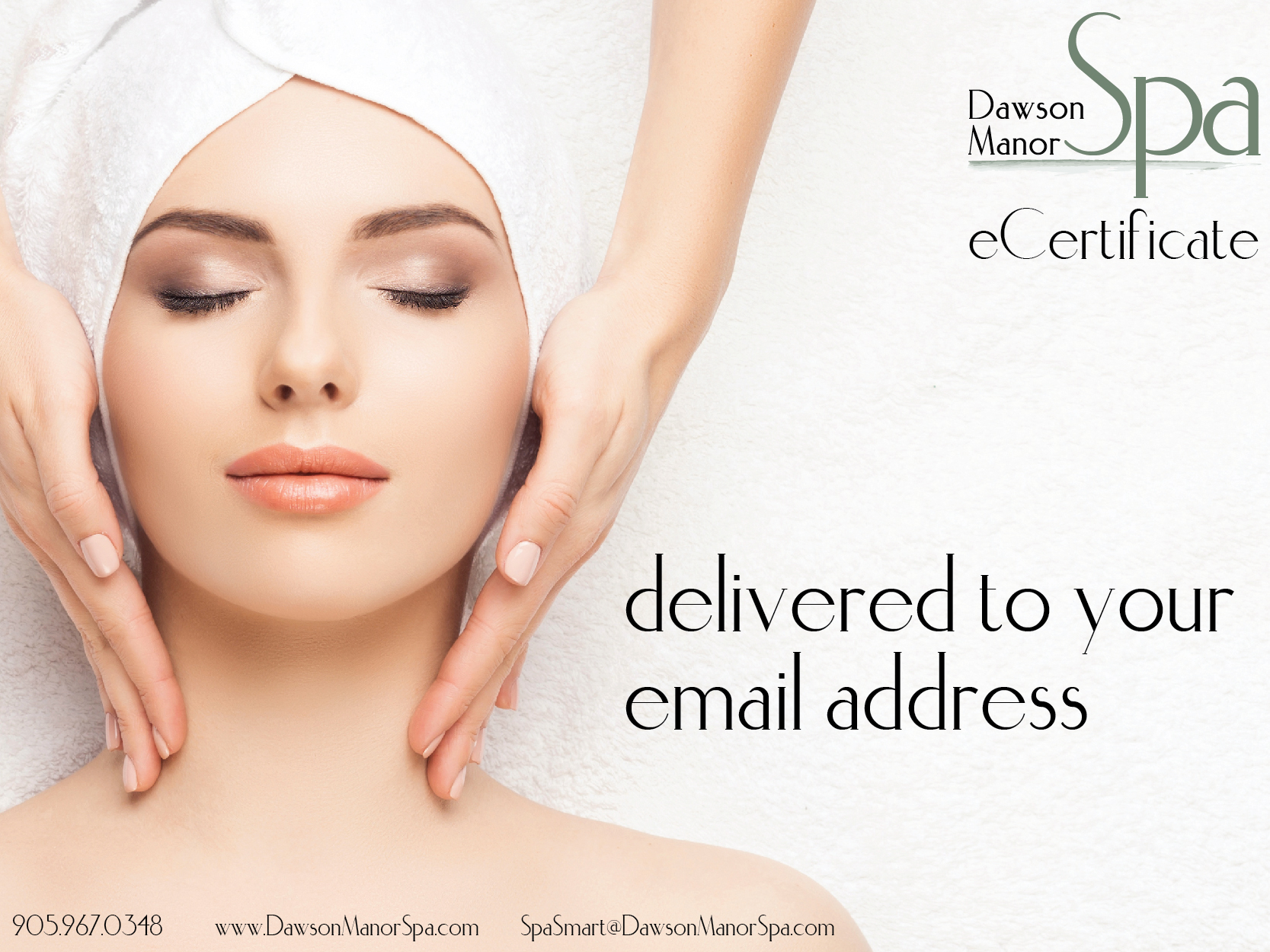 Express Online Electronic Gift Certificate Ordering Below!
Scroll down below to order eCertificates right from this page!
Delivered to your email inbox for you to print up or forward.
Dawson Manor Spa gift cards are the perfect gift for any occasion.
When you give a Gift Card from Dawson Manor Spa you are saying so much more than Thank You, Happy Birthday or Congratulations, you're saying 'you deserve nothing but the best!'

Purchase a gift card for that special person today!
Available as a dollar amount or service specific, customizable gift card.

Order Online! E-certificates (emailed directly to you) are
available Online or by using our express online order form below!
Please note during our temporary closure we are not issuing plastic gift cards.