COVID-19 Coronavirus:
A Message from the team at Dawson Manor Spa - We're always doing our part to protect your health. October 19 2020 update.
click to read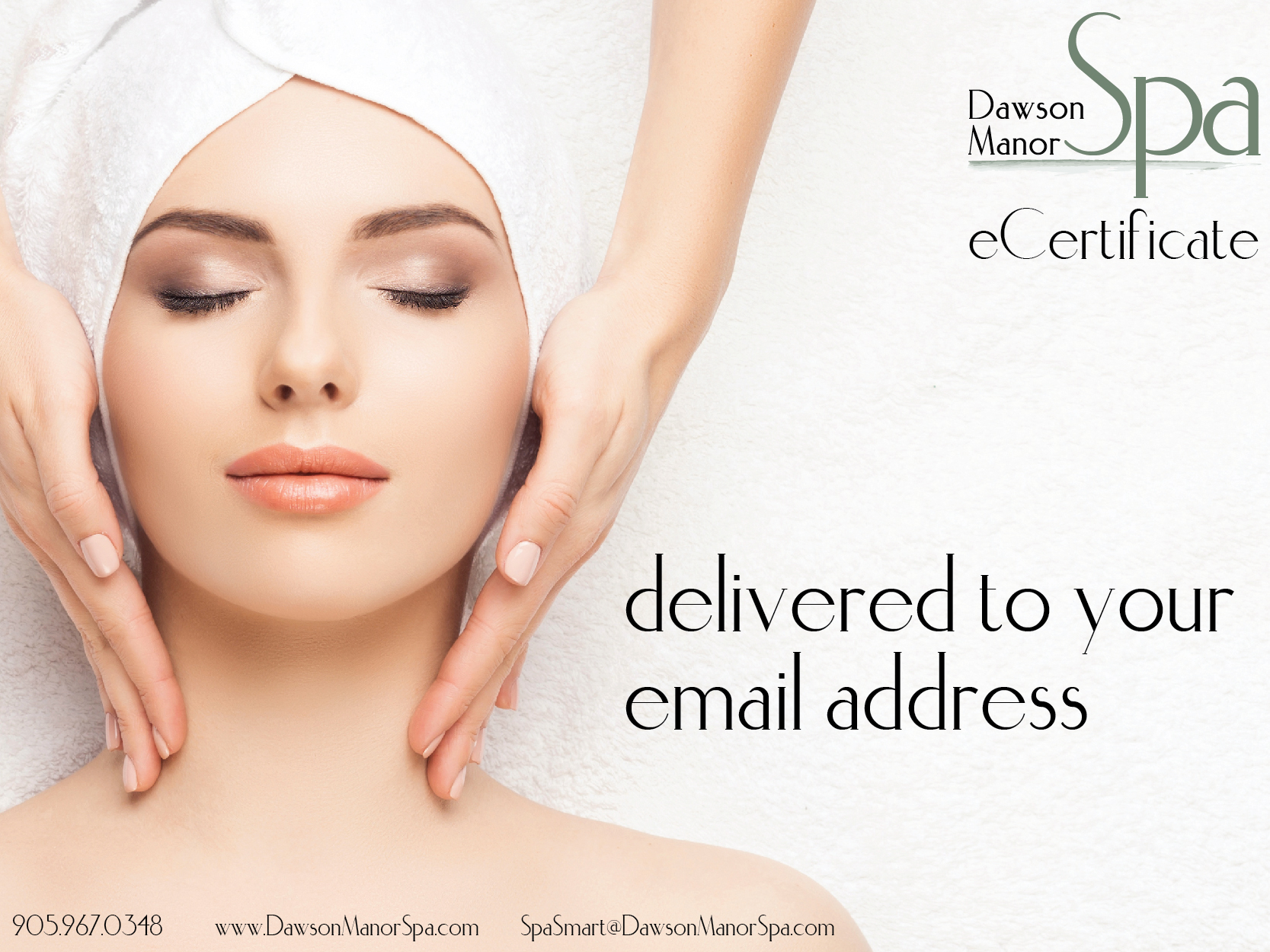 Order your stylish Electronic Gift Certificate (eCertificate) today!
Use our express online order form, or follow the link to our online store. Thank you for your continued support!
Voted Readers' Choice Favourite Spa 20 Years in a Row!
Where people go when they only want the best! Located in a beautifully restored historical home, our award winning spa is the perfect 'Day-cation' getaway. A favourite retreat for local clientele and for visitors from a far, we are York Region's best kept Day Spa secret. Visit us again or for the first time and experience why we are considered the 'Best Spa' year after year. We look forward to seeing you soon.
Pamper your body and soothe your soul
Enjoy immediate benefits from our variety of facials, body, hand and foot treatments. We offer a full day spa experience featuring award winning services and products.
and services, and if there is something you need which we do not currently have, we will do our best to find it!
or the form above
When only the best will do!
Dawson Manor Spa gift cards are the perfect gift for any occasion. Choose specific services or select a dollar amount. Need a gift right away? Order online from our secure online shop or the online form above and we can email you one of our eCertificates.